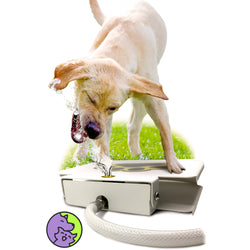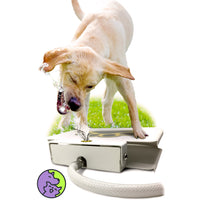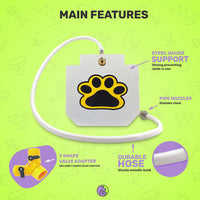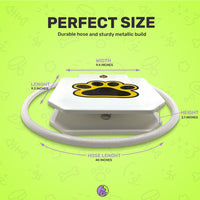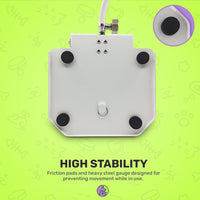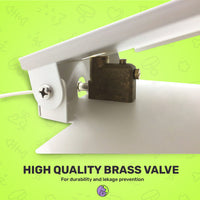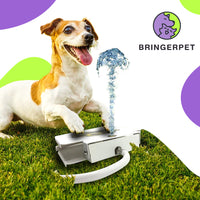 BringerPet
Dog Toy Water Fountain
Practical - This dog water dispenser is also a toy, it helps you achieve several goals at once: your pet is getting a constant supply of clean fresh water, having so much fun, and staying cool during hot days.

Easy To Assemble - connect this dog water toy to a hose or faucet and that's it. No special knowledge required. The fountain has a Y adapter included.

Simple To Teach Your Dog - We included the training manual, so you can teach your dog how to use the toy fast and easily. (With some dogs it may take longer to teach though)

Endless Fun - With this toy, you'll keep your beloved pet entertained for hours on end. Once your dog knows how to play with this step-on fountain, you'll free yourself from refilling water bowls or buckets.

Durable - Our dog sprinkler features a sturdy metallic build, durable hose, and brass valve in comparison to a standard plastic one.
Don't deprive your pets of fresh drinking water because of a busy schedule or lack of time to refill water bowls. Our fountain offers a private tap for your beloved pet, and a fresh stream of water when needed!
No batteries, no power supply, and no need for a filter. Certainly the best dog fountain ever.
TECHNICAL SPECIFICATIONS:
Material: iron
Hose length: 40 inches
Size: 9. 3 x 9. 4 x 2. 1 (L, W, H)
Weight: 3.7lbs
READ MORE